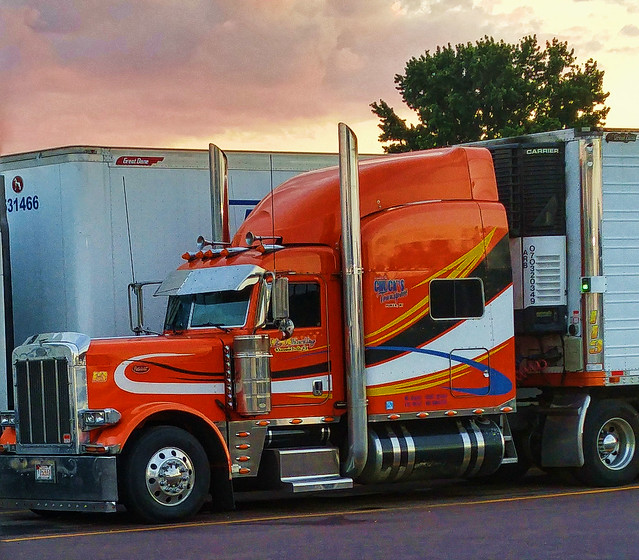 791 Billion Dollar Industry
The business world, especially the way people buy and sell goods, may be constantly evolving, but the one true constant is that there always needs to be a truck driver ready to load up and haul it across the country. And for good freight dispatchers that means endless opportunities to establish and grow a highly lucrative dispatching service from home.
Antoine's School of Entrepreneurship wants to give you the actionable knowledge and tools to become a sought-after freight dispatcher with our exclusive Facebook Business Page Training.
Available in days

days after you enroll

Introduction
Available in days

days after you enroll

Create your own Facebook business page
Available in days

days after you enroll

Conclusion
An In-Depth Guide on How to Establish a Facebook Business Page.
Believe it or not most freight dispatchers are wholly independent contractors who don't have to own a trucking company or the trucks behind them. In fact, you simply need to have the knowledge it takes to set up a business, contact shippers, manage connections between brokers and shippers, and track loads and drivers from start to finish.
In laymen's terms this means:
1. Finding Loads that Need Drivers
2. Negotiating Load Rates
3. Dispatching Drivers to Pick Up and Drop Off Loads
4. Managing Paperwork and Tracking Loads
What most freight dispatchers won't tell you is that the real key to the first step is knowing how to properly market your business and leverage the power of Facebook to network with Owner Operators and strengthen your sales position as the "go-to" trucking dispatching service locally and nationally.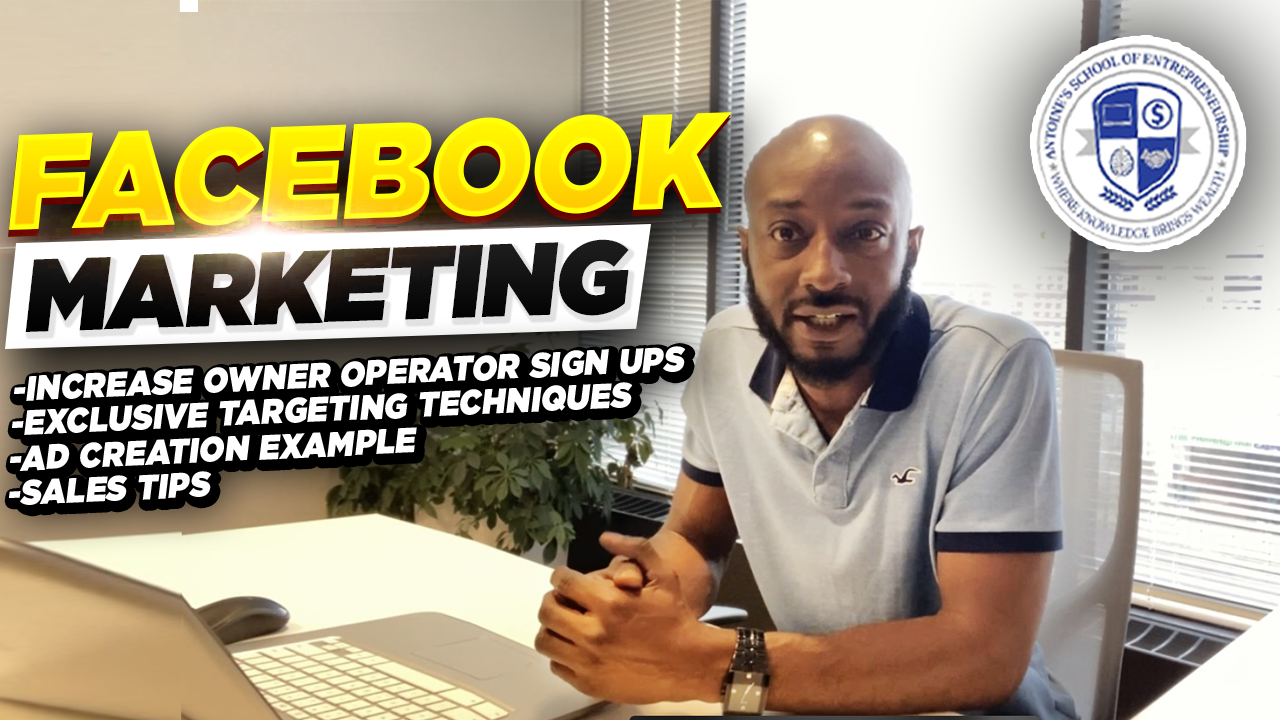 This course is specially designed to help you better attract Owner Operators to be dispatch by you. You will learn how to use Facebook to put your business in front of thousands of potential clients.
Innovative Marketing Techniques Facebook has long been one of the most important ways to grow a trucking company and build a better dispatch company. But knowing how to properly use ads, keywords, and marketing opportunities can be challenging; even if you're a great freight
dispatcher.
This one-of-a-kind marketing course can help you understand how to:
🚛 Leverage Facebook Marketing Advantages
🚛 Build a Facebook Business Page
🚛 Utilize the Power of Facebook Groups
🚛 Network with Owner Ops
🚛 Market Your Company and Services
🚛 Establish a Strong Market Presence
🚛Expand to Local and National Markets
Our innovative training process can help you become a better, more accomplished freight dispatcher from start to finish. More importantly, it will give you the tools you need to be successful in the office and on the phone because it can provide you with consistently warm lead generation, increase prospecting opportunities, and strengthen your rates and negotiation practices.
Start Learning the Ins-and-Outs of Facebook Marketing Now!
If you want to gain valuable insights on the industry and build brand awareness that helps you receive more clients and increase profit this is the course for you. Don't let this exclusive educational opportunity pass you by.
Sign up today and give real, firsthand knowledge of how to utilize Facebook in the freight dispatching world from a self-made entrepreneur who turned a freight dispatching business into a self-sustainable career!
Learn the secrets to solid Facebook marketing today and make sure you
become a freight broker that everyone wants to work with.